Corona virus COVID 19 with 17 questions-17 answers♦♦♦
March 13, 2020
Corona virus COVID 19 with 17 questions-17 answers♦♦♦
Istanbul University Cerrahpaşa Faculty of Medicine, Department of Infectious Diseases and Clinical Microbiology shared updated information about the new type of corona virus spread from China to the world. Here are 17 questions-17 answers with corona virus …
What is the meaning of COVID-19?
It states that CO-Corona, VI-Virus, D-Disease (Disease) and 19 are in 2019. Briefly, COVID-19 is used to describe corona virus related disease.
Are there cases of COVID-19 in our country?
In our country, one case of COVID-19 was reported on March 11, 2020. The number of cases can be expected to increase. It is estimated that the number of cases will not increase with intensive measures preventing contamination.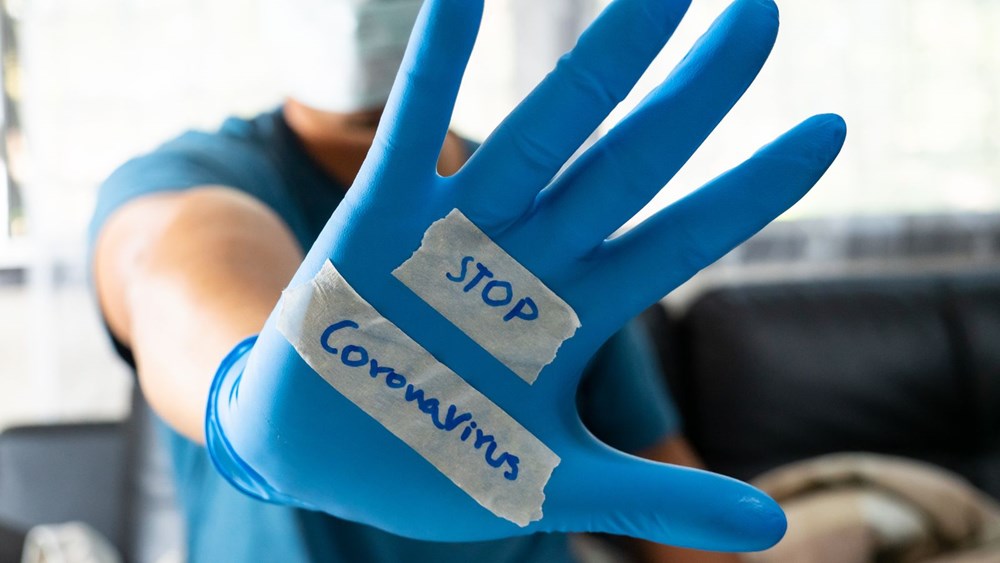 Are we ready for the COVID-19 outbreak?

To date, nearly 130 thousand cases have been seen in more than 50 countries. On 28 February 2020, the World Health Organization increased the risk of epidemics to the "highest" level for the whole world. Although necessary precautions have been taken regarding the entry-exit to our country from the countries where the epidemic is observed, the risk of occurrence in our country is quite high considering that the disease can be transmitted in an indefinite period. The Ministry of Health has determined specific hospitals in each province for the diagnosis, treatment and follow-up of possible cases, completed the necessary infrastructure preparations and created case management algorithms according to current information.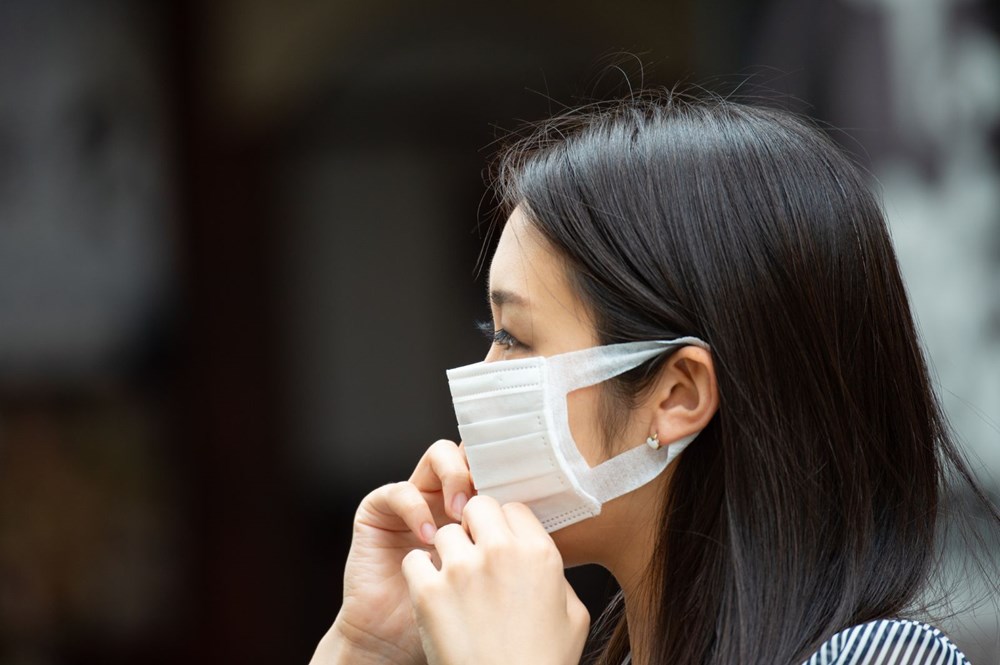 What are the similarities and differences between COVID-19 and flu?
Flu (Influenza) and COVID-19; quite similar in terms of transmission routes and clinical symptoms. According to the World Health Organization data, 290 thousand – 600 thousand people die annually due to flu. The number of people who died due to influenza in the last two months is at least 100 times more than those who died due to COVID-19. In the US alone, 26 million people had the flu this year, 250,000 people were hospitalized due to the flu, and 14,000 people died. The flu mortality rate (0.05%) is lower compared to COVID-19. The reason for this is that the immunity against the flu has been formed in the society for centuries, the use of effective antiviral drugs in the treatment of influenza and less pulmonary involvement in influenza.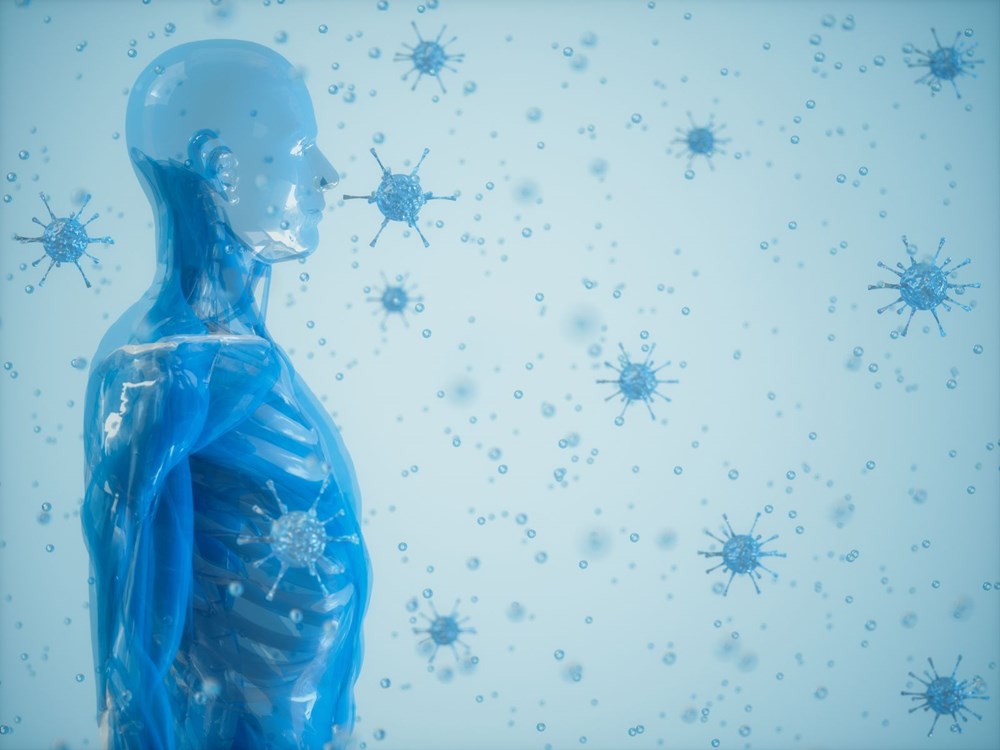 What are the ways of transmission?
So far, the transmission route of the disease has been reported by droplet. Close contact with the sick person from one meter is transmitted by applying dirty hands to the face-to-eye. Information about the incubation period of the virus is limited. Symptoms usually start within the first week of people who encounter the virus, but this period can rarely extend to 27 days. The duration of virus survival in the external environment is not clearly known.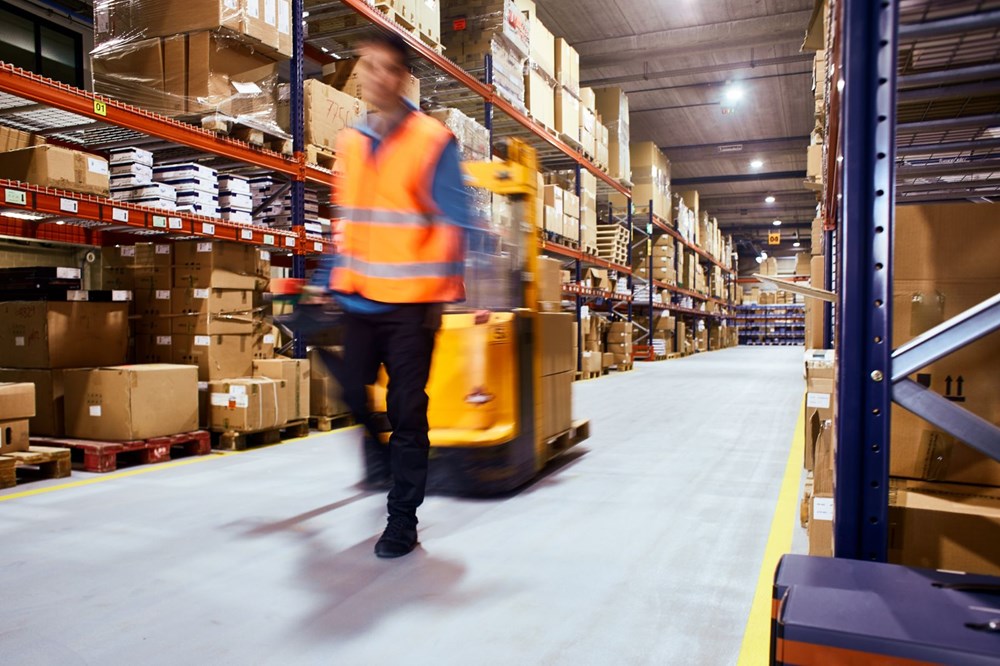 Can disease be transmitted by cargo from China or other risky countries?

Generally, these viruses can survive for a very short time on inanimate surfaces, so no contamination by package or cargo is expected. The World Health Organization has no restrictions on this matter. However, hands should be washed after every package from outside is opened..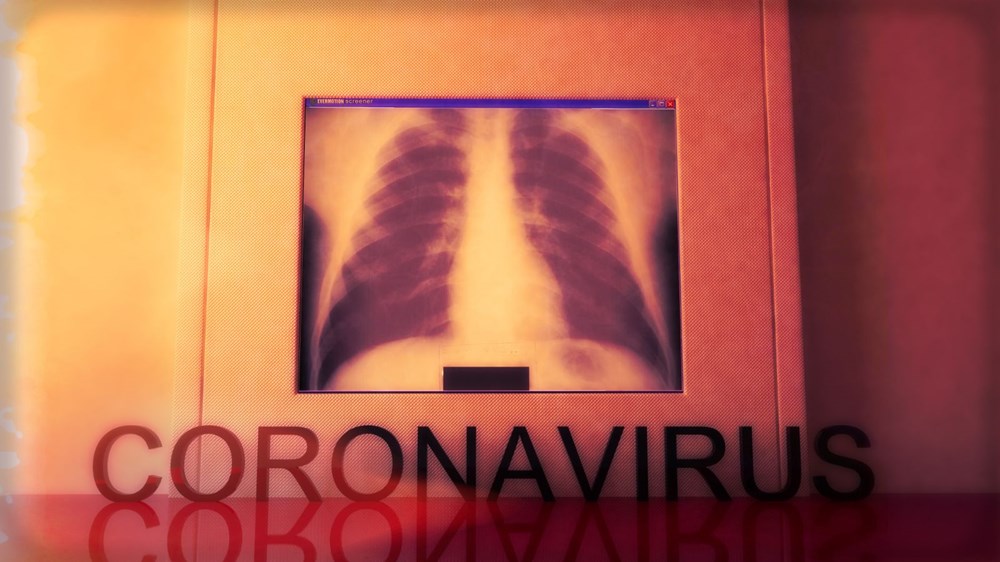 In which cases should COVID-19 infection be suspected?
People with fever and sudden onset of respiratory disease symptoms (cough, respiratory distress, etc.) travel to China and other countries where disease spread continues (Iran, Singapore, Thailand, Japan, Hong Kong, South Korea) within 14 days before the onset of symptoms If there is a history or contact with the proven / suspected COVID-19 patient, it should be taken to a separate area from other people, it should be provided to use a mask and the Provincial Health Directorate should be contacted. The COVID-19 Disease Healthcare Workers Guide, prepared by the Ministry of Health and containing suspicious case definition, referral, notification and management algorithms, can be accessed from the link below: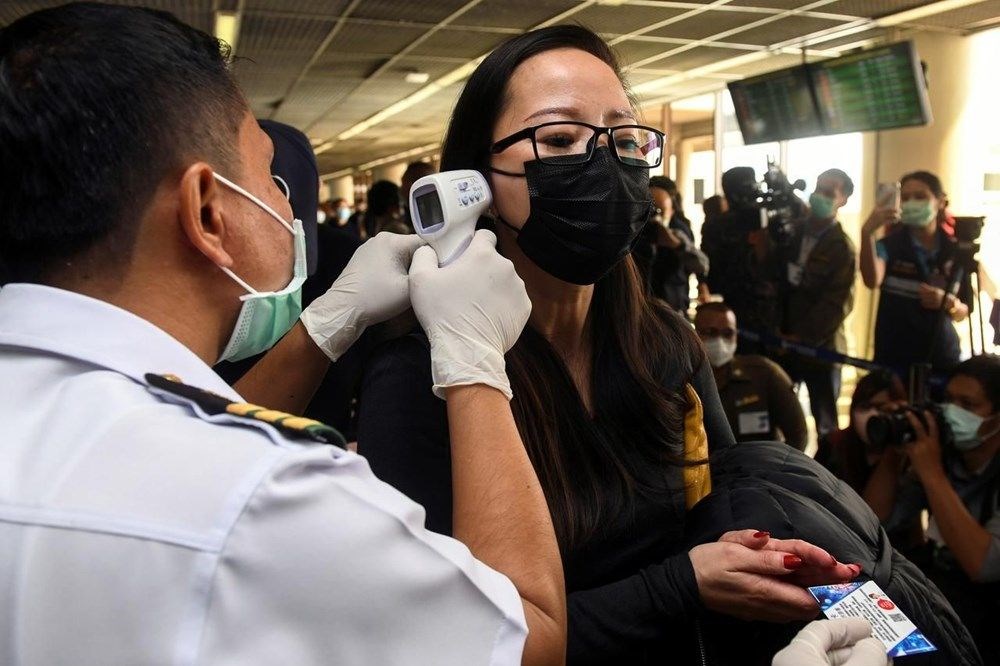 What should be done in case of contact with a suspicious patient?
Those who have been in close contact with a COVID-19 or suspected person should measure their fever twice a day for 14 days after their last contact, symptoms such as cough, respiratory distress, sore throat, headache, body aches, diarrhea, nausea, vomiting and runny nose In terms of symptoms, if symptoms start, they should inform the healthcare professionals or apply to health institutions using a mask. The number of healthcare professionals, family members and visitors in contact with the patient should be limited, and all persons entering the patient's room, including all staff and visitors, should be kept. These measures should be followed until the symptoms disappear in the patient.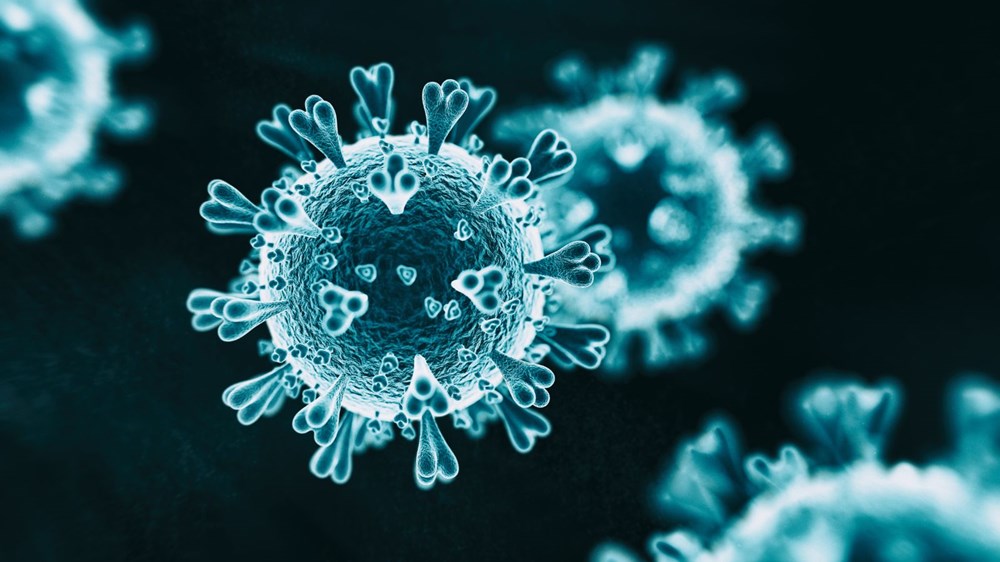 How is COVID-19 diagnosed?
People who have traveled to a country or region where the COVID-19 disease continues to spread in the past two weeks or who have been diagnosed with COVID-19 and who have been in close contact for more than one meter, may have symptoms such as fever, cough, and respiratory distress, with a pre-diagnosis of COVID-19. Samples are taken and sent to the reference laboratory for diagnosis. The exact diagnosis is made by molecular methods (PCR).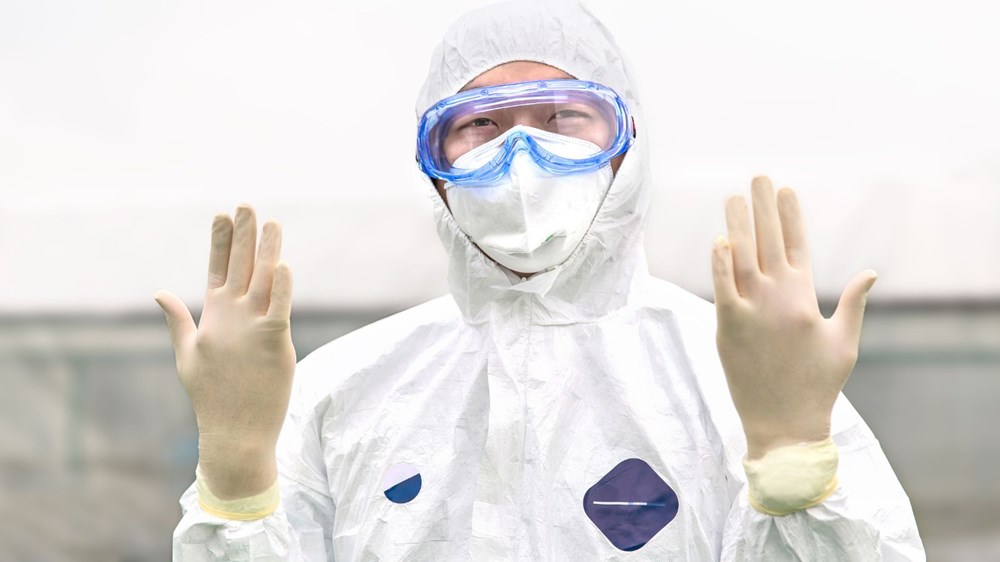 What are the clinical features?
Common symptoms of infection are fever, cough, flu-like symptoms, and difficulty breathing. In severe cases, severe lower respiratory tract infection, respiratory failure, kidney failure and death may develop. The disease is mild in 80% of the patients.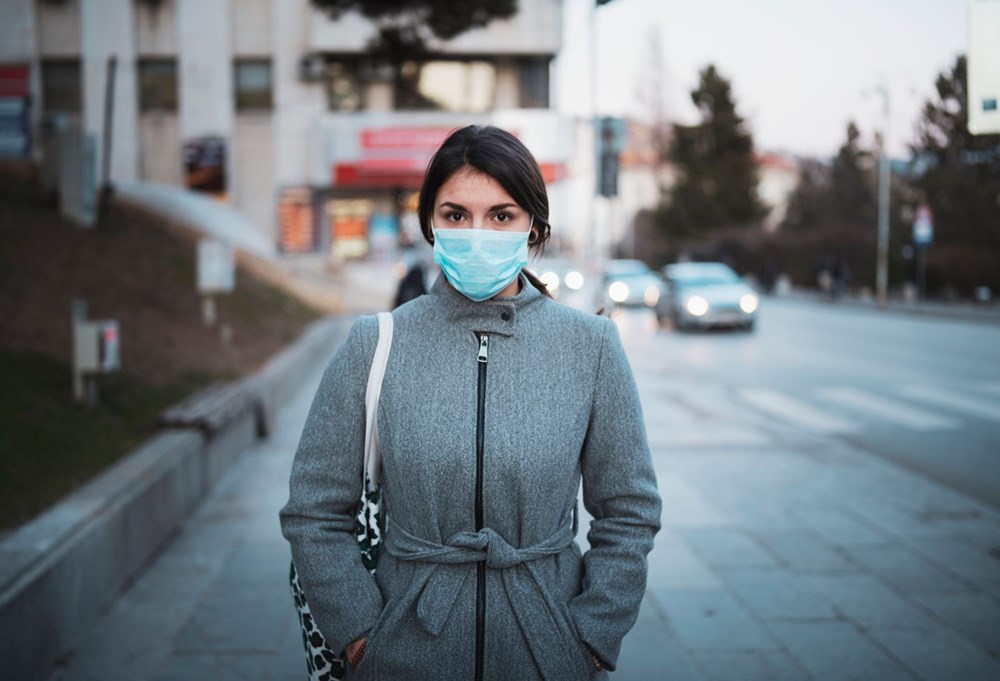 Who is sick with the disease?
COVID-19 is more severe in those with advanced age and concomitant disease (such as asthma, diabetes, heart disease). With current data, it is known that the disease progresses seriously in 10-15% of cases and results in death in approximately 2-3% of cases.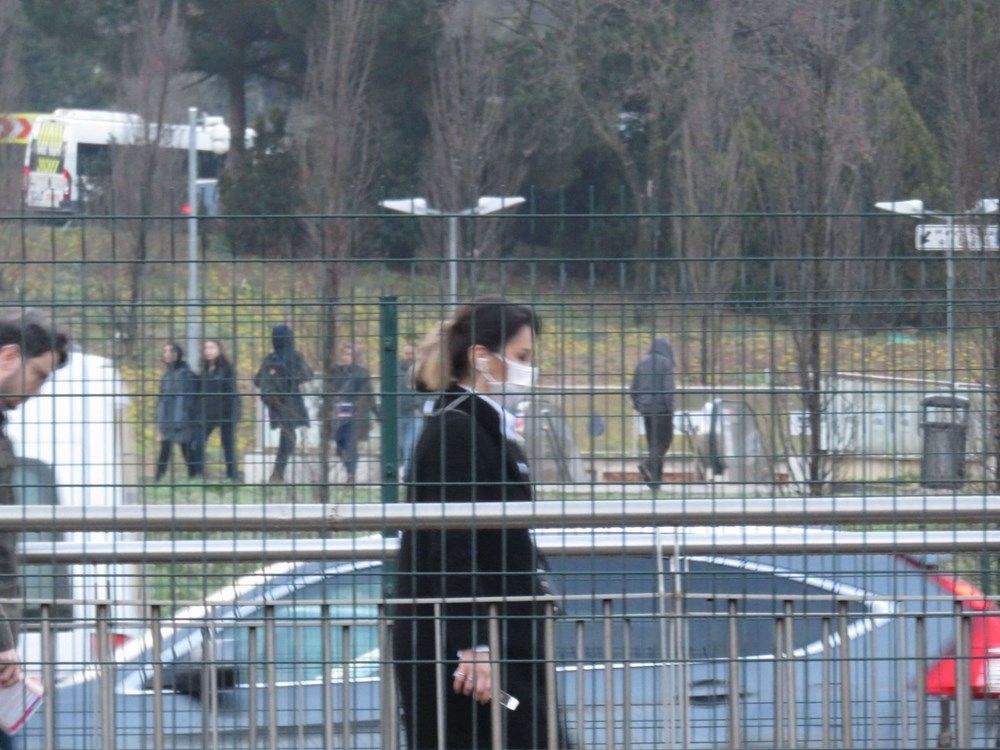 How does the severity of the disease change according to age?
The mortality rate was 14.8% in patients over the age of eighty, 8% in patients between the ages of 70-79, while the mortality rate in the age of 10-40 was found to be 0.2%, and no mortality was recorded in children under the age of 10.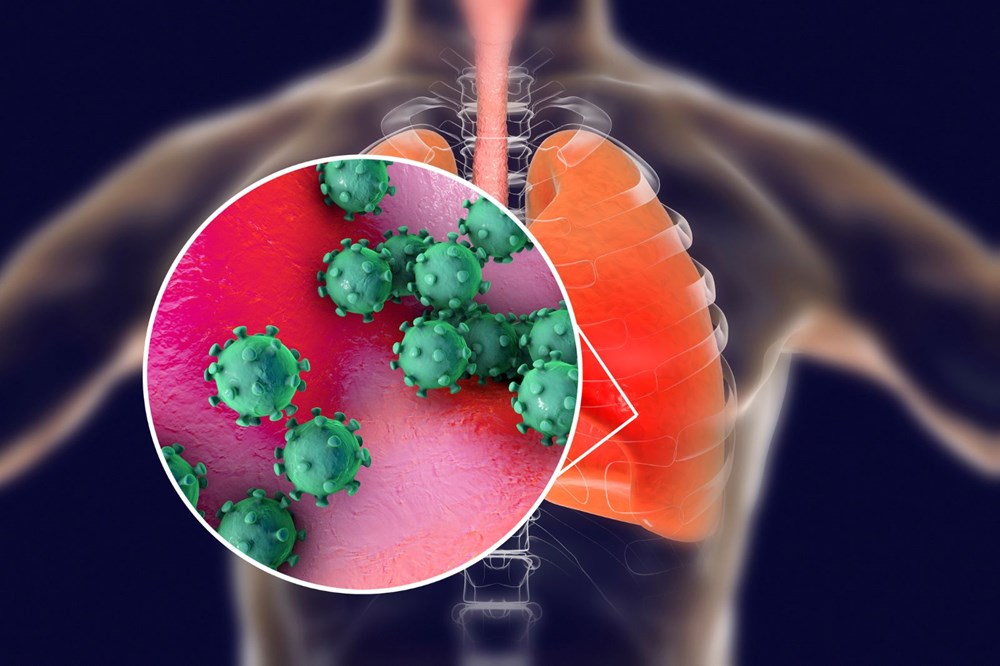 Is there an effective treatment for COVID-19?
There is no drug developed specifically for the disease. Supportive therapy is applied according to the general condition of the patient. Although there are studies showing that some drugs that are effective against similar viruses are also effective on the new coronavirus, research for specific treatment is ongoing.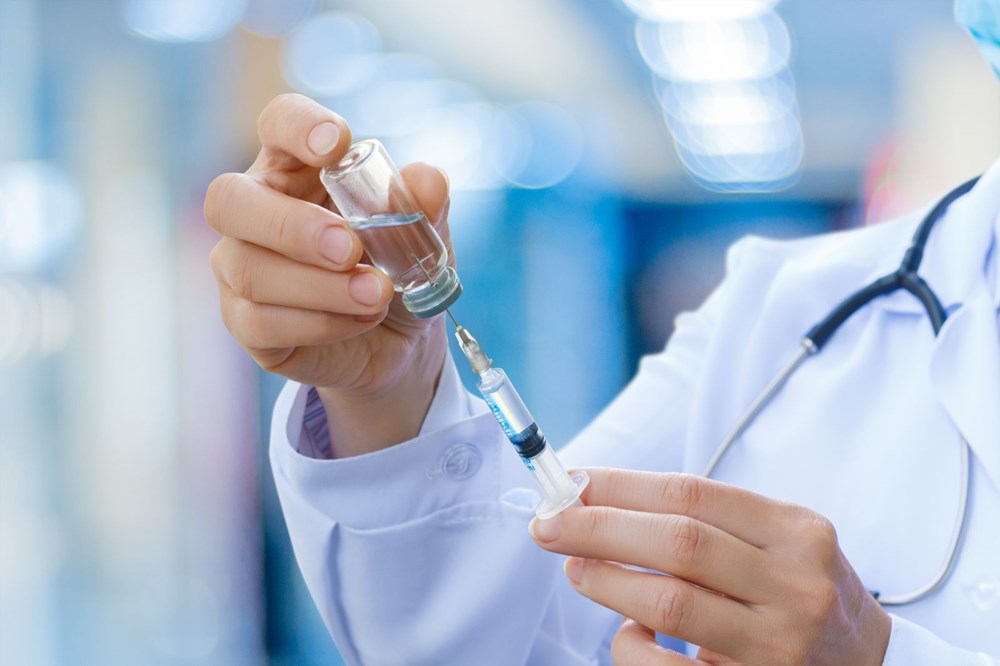 Is there a vaccine for COVID-19?
No, there is no protective vaccine for the new coronavirus (SARS CoV-2) yet. At least one and a half years are needed to produce an effective and safe vaccine.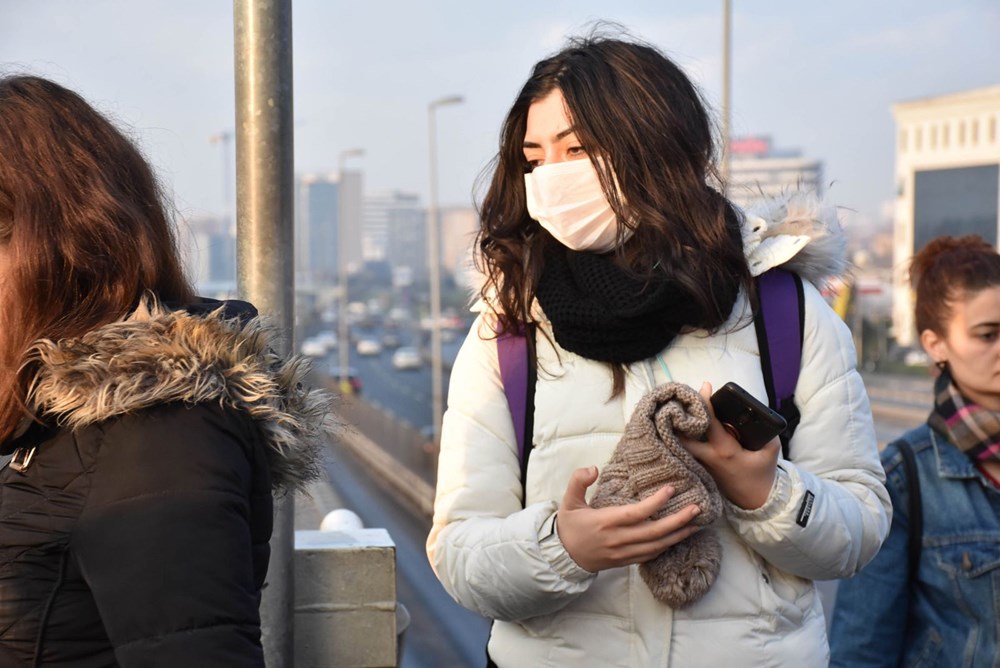 What are the safeguard measures?
The measures to be taken to reduce the risk of transmission of acute respiratory infections also apply to COVID-19:
– Hand cleaning should be considered. Hands should be washed with soap and water for at least 20 seconds, and alcohol-based hand antiseptics should be used in the absence of soap and water. There is no need to use soap with antiseptic or antibacterial, normal soap is enough.
– The mouth, nose and eyes should not be touched without washing hands.
– Sick people should avoid contact (if possible, be at least 1 m away).
– After direct contact with sick people or their surroundings, hands should be washed, common objects and surfaces should be disinfected, and personal items such as towels should not be shared.
– If possible, it should not be visited to health centers due to the presence of patients, and contact with other patients should be minimized when it is necessary to go to the health institution.
– When coughing or sneezing, the nose and mouth should be covered with a disposable tissue paper, in cases where there is no tissue paper, the inside of the elbow should be used, if possible, it should not be entered in crowded places, if it is necessary to enter, mouth and nose should be closed, and a medical mask should be used.
– Eating raw or undercooked animal products should be avoided. Well-cooked foods should be preferred.
– If any respiratory symptoms occur within 14 days after travel, a mask should be worn to the nearest healthcare facility, and the doctor should be informed about the travel history.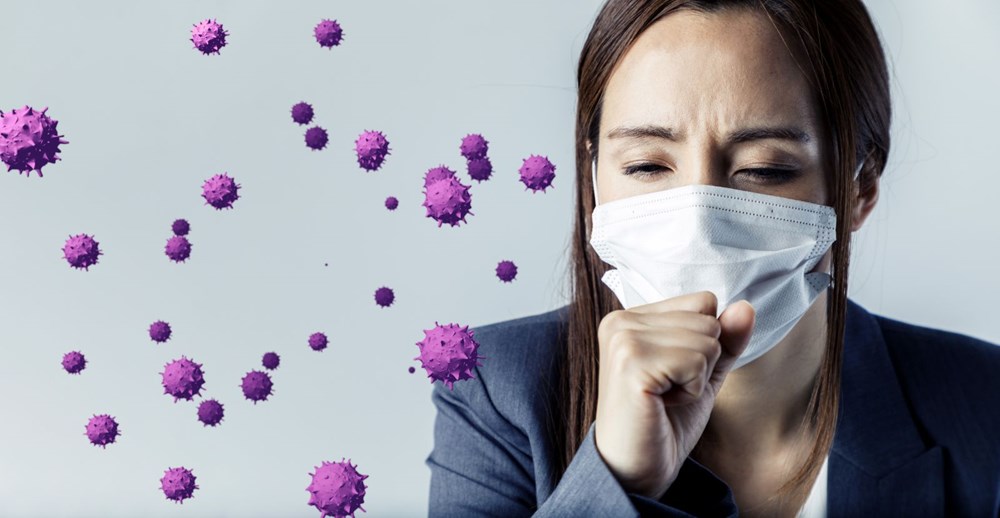 Who should use which mask?
Today, there is no need for healthy people to use masks in our country. The person suffering from any viral respiratory infection should cover his nose and mouth with a disposable tissue paper during coughing or sneezing, if there is no paper tissue, use the elbow inside, if possible, not entering crowded places, closing the mouth and nose if possible, simple medical mask It is recommended to use. Filtered masks are recommended for healthcare professionals who care for patients.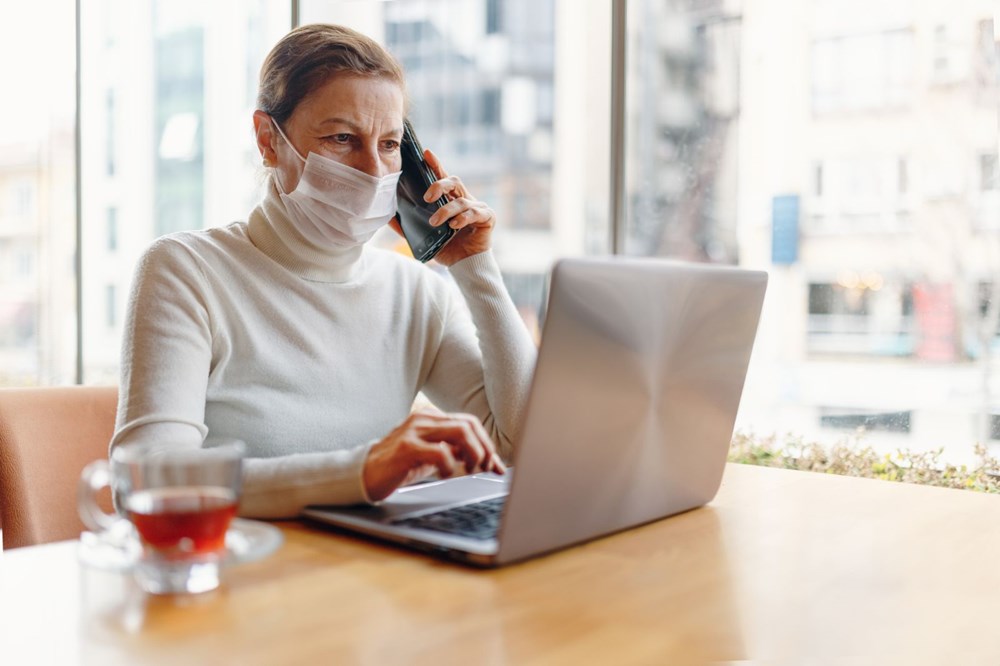 Can COVID-19 disease be overcome at home?
Yes. COVID-19 is passed on as a cold or flu infection in most people and can be followed at home. In the presence of mild upper respiratory tract symptoms to prevent epidemic, it is important not to go to health institutions, to wear a mask when necessary and to minimize contact with other patients. Those who have chronic illnesses and those over 60 are recommended to stay at home to prevent the disease in case of an epidemic, and to contact health institutions without delay if symptoms begin.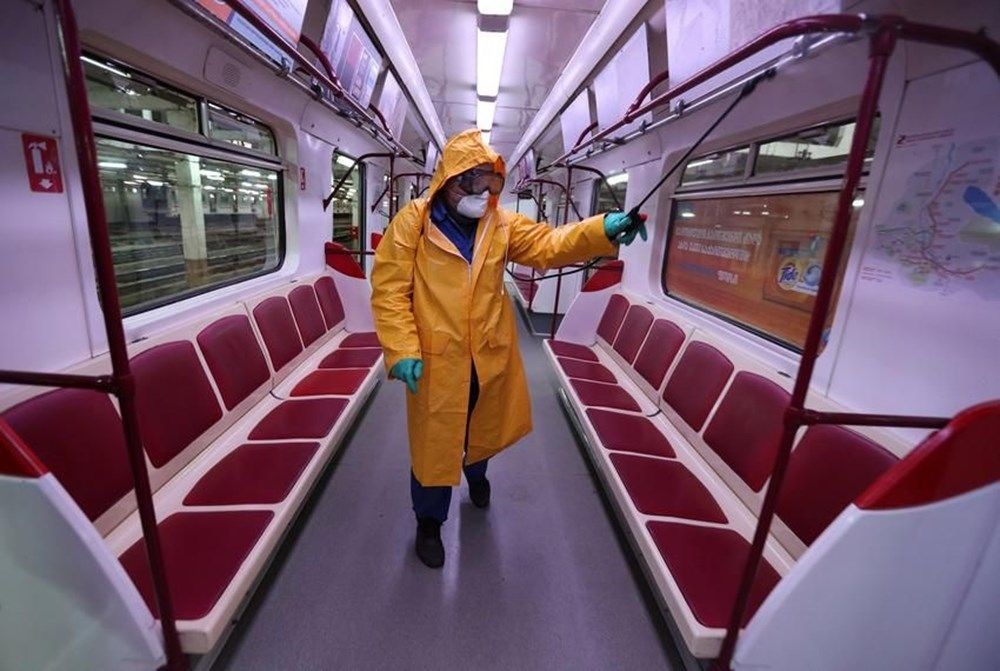 You May Also Like
May 30, 2020
May 24, 2020
July 14, 2020